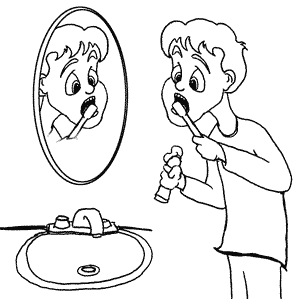 Welcome to the Goofy Toofy Dental Health Education Program, created by Shelia La Von, dental hygienist and educator since 1979.
Tooth decay is the single most common chronic childhood disease in the United States and leads to serious health issues in adults. Shelia's innovative program – which includes the Goofy Toofy Adult Instruction Booklet, instructional DVD, and Children's Activity Books – encourages responsible self-care in an entertaining way while providing information about tooth decay and how to prevent it.
Click here for a preview of the DVD!
To schedule your own personalized presentation, please Contact us through email or call 805-469-2811